Founded in 2016, cyrpto.com had a spread of over 3 million users globally. The company's headquarters is located in Hongkong with its head, Kris Marszalek, a renowned entrepreneur. Other co-founders of crypto.com are CFO Rafael Melo, CTO Gary Or, and Head of Corporate Development Bobby Bao.
Get up to $25 when you sign up and stake CRO. Use code: ze5cfxjrw7
How Crypto.com Works
It was initially referred to as Monaco Technologies, and its main mission is to speed the rate of the world's transition into cryptocurrency. At the moment, it works with all the devices, both mobile, and desktop. It only requires setting up and verifying your account. The trading is based on two methods of transactions; they are transacting through the exchange or the DeFi Wallet. Whichever the cryptocurrency investors wish to do, they are both profitable.
By using the exchange platform to invest, you get the best fiat from the crypto.com platform industry. When using the exchange to trade cryptocurrencies, it involves paying a token. On the opposite, the DeFi has many branches of devolution that provide the best opportunity of exchanging as many as the currency users wish to within the market. This gives you have full control of your keys. Aside from that, you have the opportunity of opting out of paying a higher fee to process swaps faster. There is an opportunity to earn interest and unlock benefits if you stake CRO, whether on the app or at crypto.com if you preserve it for six months.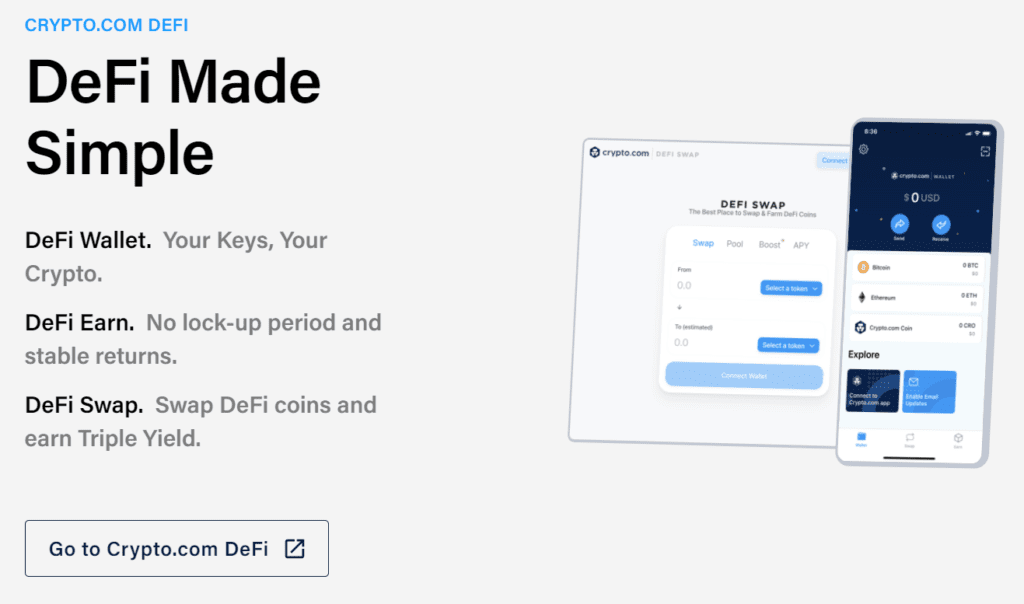 Another benefit of crypto.com is the accessibility of crypto. However, the risk involved is that it does not have the same protection as a regular financial institution. If you stake considerable amounts of CRO, there is an opportunity to benefit from both interests and potential currency appreciation. However, the huge risk is that if its currency fails, it is highly possible to lose everything invested.
Benefits of Using Crypto.com
The benefits are tied to how much you can stake the crypto.com; the larger the benefits you enjoy from the transactions. In a situation that the CRO bonuses are not even involved, it still a reliable low-fee crypto exchange with more than 60 cryptocurrencies available, mostly in the U.S- especially in an instance of you requiring a crypto card.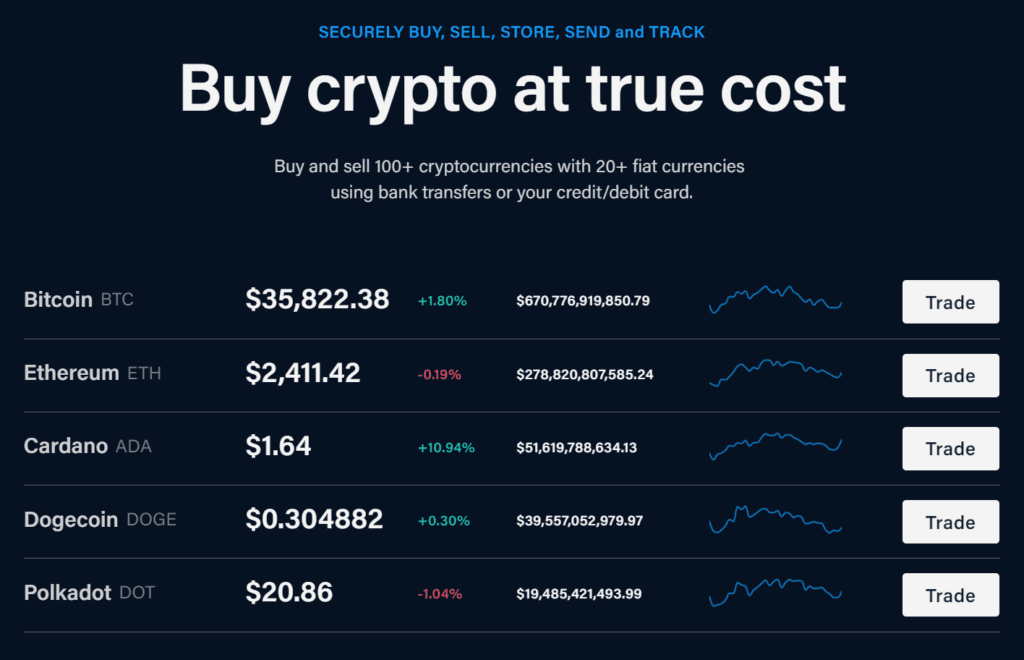 With the various things put in place, the cryptocurrency exchange is the most suitable for all and sundry who desire to spend, trade, store, and save cryptocurrencies, especially the crypto.com coin, which gives the best affordable rates.
With crypto.com, everyone has loads of benefits to enjoy including its CRO coin. Among the listed benefits are:
One-Stop Shop
Crypto.com as a bank other than being a cryptocurrency exchange or brokerage is easy. This is because buying and selling cryptocurrency on the exchange can be done. Not only that, it is easy to swap them with other users through the DeFi wallet. Much more, it is easy to spend your crypto with a prepaid visa card. In addition to that, you can be paid in crypto, also put your cash into an interest-earning account. With that, it is easy getting a crypto loan in some countries.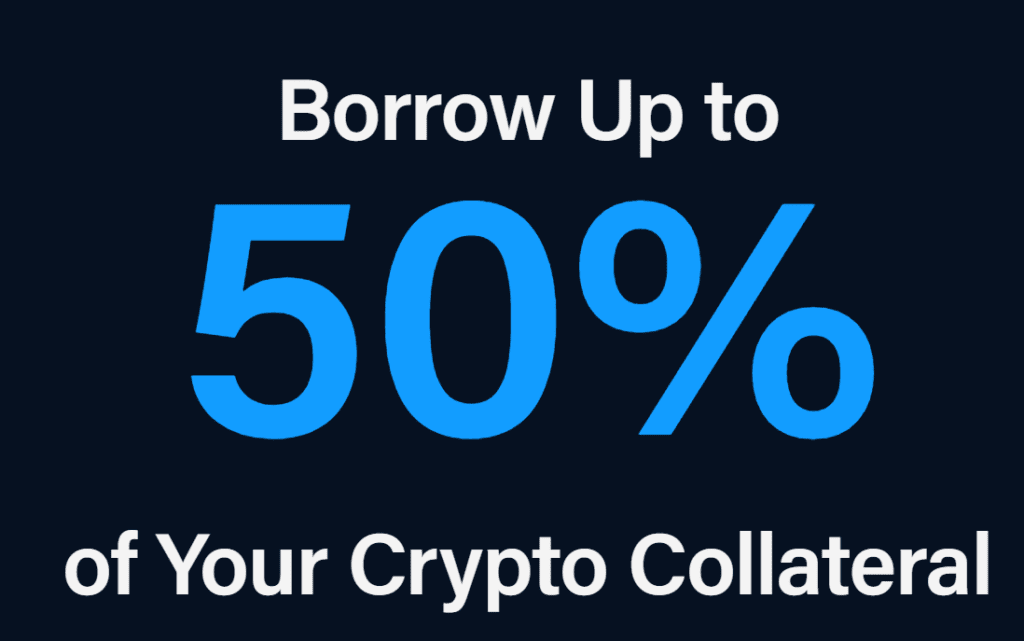 Payment of low fees
Buying and selling cryptocurrencies at true cost is available as that is one of the qualities of better value exchanges on the market.
Also, using a credit card might attract a cash advance fee if you use it to buy cryptocurrency.
Easy to convert money
Crypto.com is a platform that makes it easier to convert fiat currencies into crypto. The reason is that it accepts over 20 fiat currencies, among which are USD, GBP, and EUR. These do not attract huge fees, although the fee is subjected to the country you are trading from. Also, it is possible to discover that you are limited to certain fiat currencies, the moment you do your registration.
Cashback cards
With crypto.com, users have five prepaid visa cards. You can use them from any location that accept visas. However, it requires you to top them up before spending money. As it is peculiar to other products, the more you stake CRO, the better your benefits. The top-of-the-range Obsidian card earns 8% cashback (more exactly, crypto back). Lots of bonuses back this. However, you are expected to use 5,000,000 CRO (this is estimated at around $750,000 for now- this might change later).

In an instance of having no oodles of cash, the no-stake Midnight Blue card pays 1% back on all purchases. In addition to that, a 5,000 CRO stake (around $750), and for that, you will get 2% back with the Ruby Steel card. There is no addition of an annual fee. Also, you will get a set amount of free ATM withdrawals as well as foreign transactions each month (majorly dependent on the card)
Earn interest
Crypto.com isn't just a place for buying bitcoin and other cryptocurrencies. However, the process is the same as the Visa card benefits, whereby you will have to keep cash in CRO to qualify. Your interest rate depends on the length of time you will have to leave money, the currency you save, and the staked CRO you do.
How To Use Crypto.com
Using it for many reasons as a result of its flexibility is great. Among the things that crypto.com is useful for is giving room for using your crypto in the physical world. This means that crypto.com makes it possible to use your crypto to purchase physical goods and services. You can do it by loading your crypto onto one of the platform's Visa cards. However, because some merchants are yet to accept crypto as a means of payment, Crypto.com will still need to convert to USD before being usable in your cards. This means that they are just automating the process of conversion for you.
Card Rewards
Offering a variety of cards tied by crypto.com is one of the things that is done. Each tier has a unique CRO amount of reward. Also, that is based on the amount of CRO staked on the card. It is when you spend on the card that the CRO rewards are issued.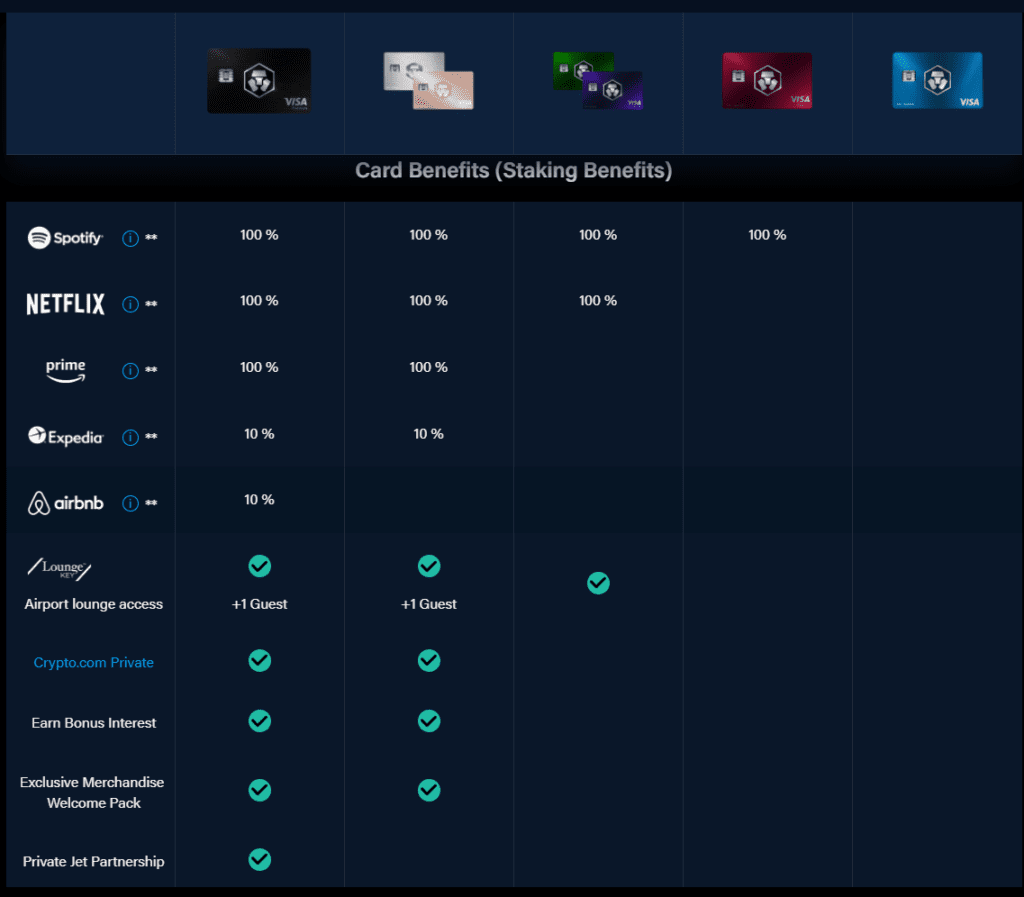 With crypto.com, you can also receive credit on popular subscriptions, including Netflix, Amazon Prime, etc. When you stake up to 5 million CRO, you get the highest reward rate at 8%.
Trading On Crypto.com
To trade on it, you are required to visit crypto.com / exchange. Then log in. After that, navigate to the market through the market page on the top left of the bar. This is followed by selecting the market you wish to trade in. Examples are CRO/USDT. Navigate to the bottom of the right corner to find out about the Limit of trade, Market, Advanced order, and do other things needed. Traders should know the
Trade fees
Your total trading for a month is calculated daily by adding up all your activity across the platform over a month.  When converted to the user's basic currency, a fee tier is assigned based on the investment. These limits are applied based on instant buy/sell transactions. The transaction numbers are limited. However, they do not apply to the exchange.
Crypto.com Trading Fees
On crypto.com, it is very easy to trade as a user; the reason is that all the trading is user-friendly, flexible, and easy to do. Various exchange processes bring huge profits. The transaction is divided into currency, method, and fee attached to each transaction made by users. Check out the method of transactions.
Currency Method Fee
Trading with Crypto.com comes with a certain currency transaction fee. Here is a breakdown;
For BTC, when customers do transactions by sending through BTC, the fee is flexible. Also, sending from BCH to BTC has a free and flexible mode of transaction.
When trading with ETH through their address, the fee is also susceptible to change.
On XRP, the sending method by Ripple is just a small amount with a percentage.
For LTC users, sending to LTC is also changeable.
USDC transaction by the coin is the same changeable process. However, they must notify users that the changes and the flexibility of the different transactions result from the traffic generated by the network.
At Crypto.com, certain cryptocurrencies are supported, and they come with a receiving fee. Among the supported ones are BTC, BCH, ETH, XRP, LTC, and USDC. For their transaction method and the fee that is attached, check the following.
For BTC, its method is compatible with the BTC address, and no amount is charged.
No charges are included for users who prefer to use the BCH and receive it by the Bitcoin Cash platform. 
ETH gotten from the ETH line is free. This is the same with XRP; there are no charges involved. The same process goes with the LTC as well as the USDC.
On the aspect of fees on the withdrawal, it is mostly determined by the mode of transactions and the investment that a user puts into it. Also, investors should be aware that each trading is calculated monthly. This is done by calculating every day of a transaction involving trading, which is converted to the users' main currency. After this, a fee tier is given, and it is determined by the days in which the transactions are calculated, which is monthly. There is a lot of information on what users would be provided when they start their investments.
Conclusion
Crypto.com is a platform offering a smooth and easy means of currency transactions for new and advanced traders. With user-friendly platforms and low cost for transactions, there are a lot of traders can enjoy. It's never too late to trade with the best crypto market. There are several benefits attached to trust in their services. Take advantage of it early.
Crypto.com Promo
| | |
| --- | --- |
| Crypto.com Promo Code | ze5cfxjrw7 or Sign up Link |
| Sign-up Bonus | Get up to $25 |
| Referral Bonus Terms | Get up to $25 when you sign up and stake CRO |
| Last Validated | August 2021 |